Share
Related Topics
Tagged As
Fully a quarter of the electricity used in the average German household now goes for information, communication, and entertainment electronics. That's the principal finding of a survey commissioned by several German energy agencies. Fifteen years ago it was only 7%.
We do not strictly control Google ad content. If you believe any Google ad is inappropriate, please email us directly here.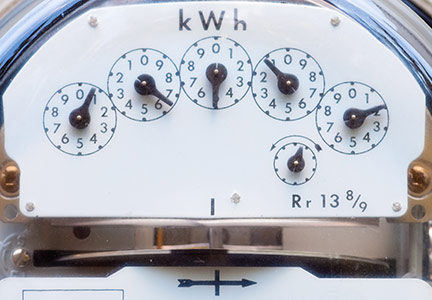 "There has been a very noticeable increase in recent years in the number of devices, the amount of time they are in use and the size of the screen," said Jan Witt, director of the Association for Efficient Application of Energy, an organization of the power industry, that co-sponsored the study.
Computer use in the household averages nearly five hours a day, the study showed. And then there are such things as the router, printer, satellite receiver, antenna amplifier, fax, and modem. These devices often use power for standby even when they are idle. Of the average 3,091 kWh used annually per household, Witt reports, 760 kWh go to these devices.
The study also showed that refrigeration and freezing equipment uses 50 to 70% less power than it did 15 years ago. It then took 23% of household power, compared to 16% with today's efficient devices.
Here is a breakout showing exactly where the energy use goes in each household:
24.6% TV/Audio and Office
16.1% Cooling and Freezing
13.8% Clothes Washing, Drying, Dishwashing
12.9% Hot Water
9.7% Cooking
8.5% Lighting
14.4% Miscellaneous (Climate, Wellness, Garden, and Other Electrical Devices)

Ted Shoemaker is a now-retired writer and editor based in Frankfurt, Germany.

Reprinted by permission of Home Energy magazine.
HHI Error Correction Policy
HHI is committed to accuracy of content and correcting information that is incomplete or inaccurate. With our broad scope of coverage of healthful indoor environments, and desire to rapidly publish info to benefit the community, mistakes are inevitable. HHI has established an error correction policy to welcome corrections or enhancements to our information. Please help us improve the quality of our content by contacting allen@healthyhouseinstitute.com with corrections or suggestions for improvement. Each contact will receive a respectful reply.
The Healthy House Institute (HHI), a for-profit educational LLC, provides the information on HealthyHouseInstitute.com as a free service to the public. The intent is to disseminate accurate, verified and science-based information on creating healthy home environments.
While an effort is made to ensure the quality of the content and credibility of sources listed on this site, HHI provides no warranty - expressed or implied - and assumes no legal liability for the accuracy, completeness, or usefulness of any information, product or process disclosed on or in conjunction with the site. The views and opinions of the authors or originators expressed herein do not necessarily state or reflect those of HHI: its principals, executives, Board members, advisors or affiliates.
How German Households Use Electricity: Created on January 11th, 2013. Last Modified on April 12th, 2013