Share
Related Topics
Tagged As

There's good news for homeowners. By taking a few practical steps, they can help to put a lid on rising energy costs.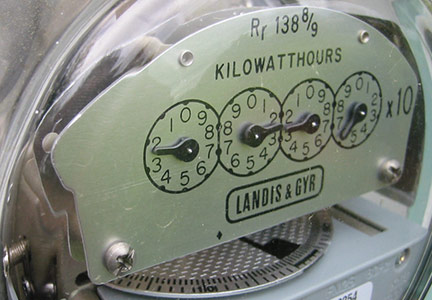 We do not strictly control Google ad content. If you believe any Google ad is inappropriate, please email us directly here.
According to the ENERGY STAR program, the typical U.S. household spends approximately $1,300 per year on home energy bills—and 50 to 70 percent of that is spent on heating and cooling.

Fortunately, one of the easiest and most cost-effective ways to reduce energy use at home is to ensure that your home is properly insulated.

Starting At The Top

From attics to basement walls to floors over crawl spaces, there are many areas of the home that can benefit from proper insulation. One of the more important places to start is the attic. It's the most accessible and least expensive to insulate.

Insulation can enhance thermal efficiency and sound control, and also qualify homeowners for rebates and tax credits.
A Helpful Energy Audit

One resource for rebate info and an energy audit is the Residential Energy Services Network , or ResNet. It offers certified auditors who can help homeowners evaluate a home to determine where and how energy is being lost.

The audit can also find out what systems are operating inefficiently and what cost-effective improvements—such as adding insulation—can be implemented to enhance comfort and lower utility costs.
HHI Error Correction Policy
HHI is committed to accuracy of content and correcting information that is incomplete or inaccurate. With our broad scope of coverage of healthful indoor environments, and desire to rapidly publish info to benefit the community, mistakes are inevitable. HHI has established an error correction policy to welcome corrections or enhancements to our information. Please help us improve the quality of our content by contacting allen@healthyhouseinstitute.com with corrections or suggestions for improvement. Each contact will receive a respectful reply.
The Healthy House Institute (HHI), a for-profit educational LLC, provides the information on HealthyHouseInstitute.com as a free service to the public. The intent is to disseminate accurate, verified and science-based information on creating healthy home environments.
While an effort is made to ensure the quality of the content and credibility of sources listed on this site, HHI provides no warranty - expressed or implied - and assumes no legal liability for the accuracy, completeness, or usefulness of any information, product or process disclosed on or in conjunction with the site. The views and opinions of the authors or originators expressed herein do not necessarily state or reflect those of HHI: its principals, executives, Board members, advisors or affiliates.
Simple Steps That Can Cut Energy Costs: Created on November 1st, 2012. Last Modified on May 15th, 2013