Share
Related Topics
Tagged As
We do not strictly control Google ad content. If you believe any Google ad is inappropriate, please email us directly here.
It's that time of year when the weeds seem to sprout as quickly as the blossoms in our gardens. Want to maintain an organic garden? It's not difficult. Here's how to do it: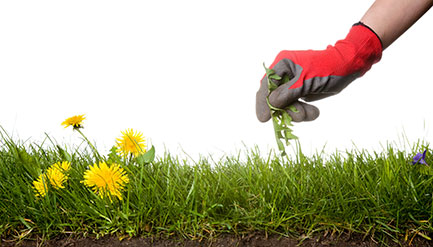 Buy healthy plants, and be sure they're planted in crumbly, rich soil. If plants stay healthy and grow quickly, that will be the greatest deterrent to weed growth.
Plant with a weed barrier. Some options: black plastic mulch; three or four pieces of newspaper piled on top of each other and wetted down; even some old carpet. All can help suppress weeds.
Weed on a schedule. Weeds are much easier to control if you keep on top of them. And remember to weed before the plant goes to seed.
Use a hoe or some other efficient weeding device that is able to pull up the entire weed, roots and all.
Try organic weed killers. Some are made with vinegar. Be careful to spray only the weeds. You don't want to kill other plants.
Finally, mulch, mulch, mulch. But don't spread it on too thickly. Make the mulch layer 2 to 3 inches deep, maximum; otherwise, the soil won't be able to "breathe."

The Healthy House Institute (HHI), a for-profit educational LLC, provides the information on HealthyHouseInstitute.com as a free service to the public. The intent is to disseminate accurate, verified and science-based information on creating healthy home environments.
While an effort is made to ensure the quality of the content and credibility of sources listed on this site, HHI provides no warranty - expressed or implied - and assumes no legal liability for the accuracy, completeness, or usefulness of any information, product or process disclosed on or in conjunction with the site. The views and opinions of the authors or originators expressed herein do not necessarily state or reflect those of HHI: its principals, executives, Board members, advisors or affiliates.
Organic Methods for Getting Rid of Weeds: Created on April 13th, 2012. Last Modified on May 5th, 2013